In a unanimous vote of the Florida Cabinet on Tuesday morning, Jackson County will receive title to all 1,278 acres that comprised the old Dozier School for Boys and the associated lands.
Now called "Endeavor,"  the property is expected to be transferred soon. The vote was unanimous and witnesses by a crowd of about 300 people present for the Cabinet meeting. 
Jackson County Commissioners Eric Hill, Jim Peacock and Clint Pate were there, and Pate spoke briefly in advance of the vote.  Marianna City Manager Jim Dean, David Melvin of Melvin Engineering, Jackson County Sheriff Lou Roberts and others with a stake in the decision were also in attendance. The matter was one of 22 things on the Cabinet agenda, and was handled in about five minutes.
Local government has been working for a long time for those five minutes.
Plans for use of the property are already taking shape. Two or three centerpiece projects are already being discussed. One of those is the potential creation of a regional center to help young people with autism get a good start in life post-high school.  Another is to make a portion of the property a hub for commercial development, and the property might also have a residential element.
Peacock praised Gov. Rick Scott for his role in supporting the county's desire for titleand for his affirmative vote on Tuesday.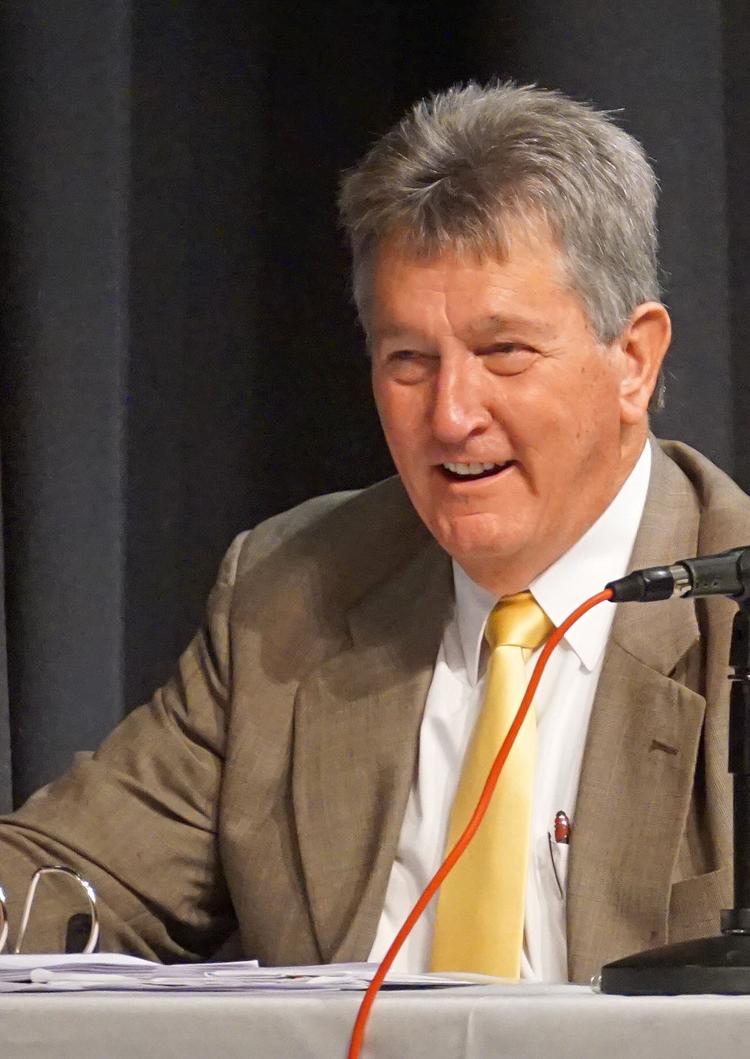 "Rick Scott has given us a great Christmas gift," Peacock said. "We will work with the city (of Marianna) on this project. I'm sure the future holds some joint work. I think it has the potential for great economic impact for us all over the next 50 to 100 years."  
At the Cabinet session, Pate introduced the people who were there from Jackson County, and thanked Gov. Scott and the Cabinet in general for the support shown to Jackson County through the years and especially in this project and in the aftermath of Hurricane Michael.
"Years' worth of work went into seeing this come to pass," Pate said. "It may be months before title is transferred, because there are still some matters that need to be cleaned up—there are still some leases with the Jackson County School Board and with PRIDE (a prison industry) in place, and there's still the clean-up from the storm with insurance to be done, and other things. But at least we know now for sure that we've got it. Now we can put things in motion to bring businesses in here. We have some options to consider, and we'll have to get with all the players, but now we can move forward."