On June 6 Fat John's Pizza celebrated one year of success.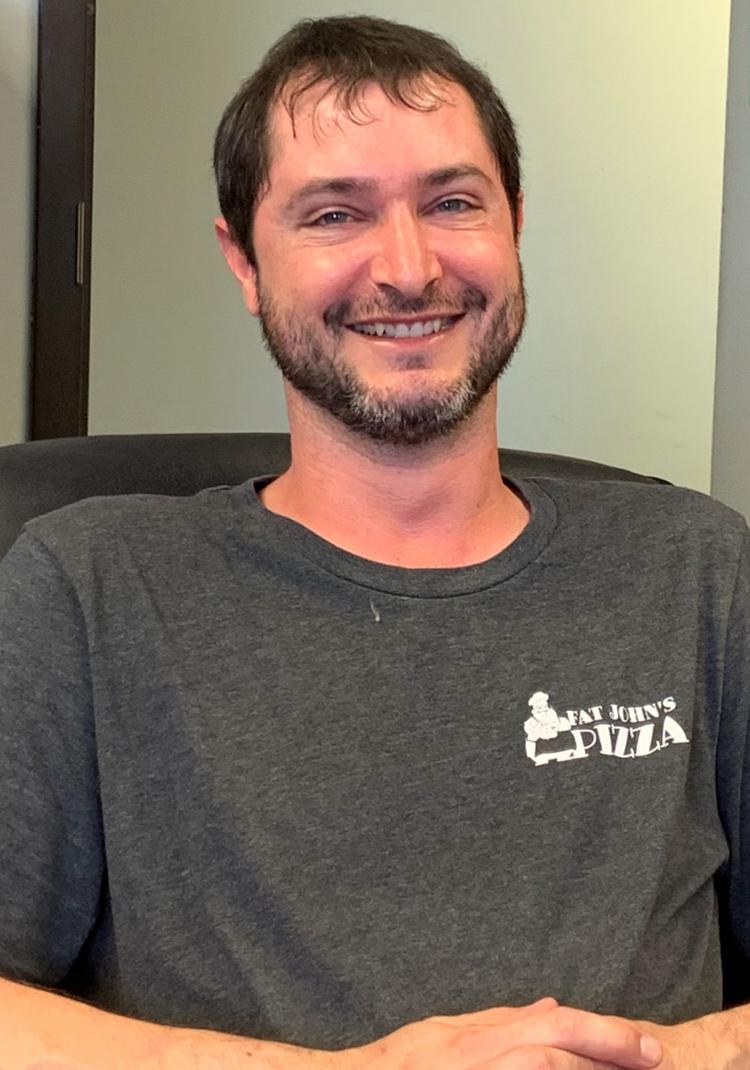 Owner John Lamar, who was previously an auto body shop painter, had a dream of owning a New York-style pizzeria. Last year John took a chance on making his dreams come true, and on the first day had more than 75 orders by noon. The community's response was so great that he immediately ordered a second gas-fired, brick-lined oven with a stationary deck, one of the many secrets to his delicious pizzas. The initial success was beyond his imagination.
Since Fat John's Pizza opened, John has added several new pizzas, including the White Pizza, which is dripping in Alfredo sauce and topped with spinach, bacon, mozzarella and feta cheese. He also added the Dill Pickle Pizza, a personal favorite, which is covered with Alfredo sauce and topped with dill pickles, dill weed, mozzarella cheese, and drizzled with ranch dressing.
In celebration of the first anniversary of Fat John's Pizza, John is expanding his menu, yet again, to include hot sandwiches. Six and 12-inch subs are available with chips and a drink. Enjoy the Grilled Chicken Sub, which features sautéed onions and mushrooms, provolone cheese, lettuce, tomato, and mayonnaise on a garlic French bread roll that has been grilled in a sandwich press just for you. If you like steak sandwiches, try John's steak sandwich that is dripping in sautéed bell peppers, melted provolone cheese, lettuce, tomato, and mayo also on a grilled garlic French bread roll. Another choice is the Sweet Teriyaki sandwich which has the same ingredients but with different sauces. For those who like pizza subs, John has not forgotten you. His pizza subs feature pepperoni, Italian sausage, provolone and parmesan cheese. These sandwiches are so delightful, that John has already ordered a second sandwich press to keep up with the demand. Cold sandwiches will be available soon.
John is constantly considering ways to expand and provide new dishes. He is considering "Keto" pizza for the future. John is also looking for new employees, so that he can offer delivery. When asked if he was enjoying his dream, John smiled and said, "I love it." "Thanks to all my customers," he continued; "You've made it a fun and exciting year."
Fat John's Pizza is open for dine-in or carryout, with plans for delivery in the future, at 4527 Lafayette St. in Marianna. Hours of operation are from 10:30 a.m. until 2 p.m.; and 4-8 p.m. Tuesday through Thursdays. On Fridays and Saturdays, the morning hours are the same, but the evening hours are extended to 9 p.m. For more information call 850-372-4600 or visit Fat John's Pizzeria on Facebook. If you are having a party, call a few days in advance. What a great business to have in Marianna! Visit the City of Marianna's website at http://www.mariannafl.city/335/New-Businesses-and-Other-Community-News to learn more about businesses in Marianna.
Kay Dennis, MBA, MPA, A.I.C.P., is the director of Municipal Development for the City of Marianna.