One of the wonderful benefits of living in Marianna is the availability of professional and personalized service from people with traditional values, who care about the residents in the community. Philip Tyler and his staff are a perfect example of expertise and genuine interest in providing a helpful hand.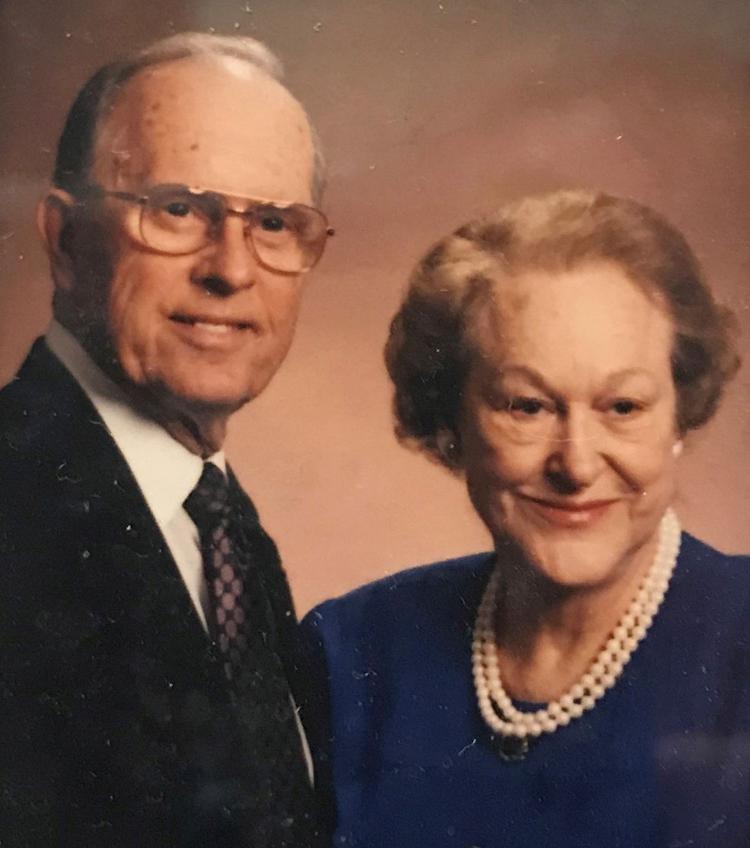 Philip is originally from Opp, Alabama. He was one of four children born to James D. and Mary Segars Tyler. When he was about 12 years old, his family moved to Milledgeville, Georgia for a few years. Then, they settled in Marianna, where James D. Tyler, served as a City Commissioner and Mayor. "In the mid-1970s when the City of Marianna bought the water system, my father flew to Chicago to sign the documents," Philip explained. "We were fortunate to have good parents," he recalled. "They provided a solid foundation in growing a family," he continued. Philip shared how his mother cooked a large breakfast every morning before he and his siblings left for school. "We always had an evening meal together, too."
Philip graduated from Marianna High School and Chipola College before moving to Troy, Alabama to earn a Bachelor of Science degree in Accounting from Troy State University. Three days following his college graduation, Philip accepted a position with a firm in Mobile. Nineteen days later, he married his high school sweetheart, Kay Lawrence. Kay is the daughter of George Richard Lawrence, who was a principal for 30 years serving at Cypress, Magnolia, Dellwood, Campbellton, Greenwood and Sneads schools before they consolidated. "We had started dating my senior year, when we attended a Battle of the Bands Dance in Chipley with Robin Riley" Philip recalled.
In Mobile, Philip held the position of staff accountant with Dill, Bond and Plumstead, CPAs for a couple of years. Then, he moved to Enterprise to work for Barr, Brunson, Wilkerson and Boundon. In May 1978, Philip returned to Marianna to open his own practice on Market Street near where Tom Wilkerson is located today. Philip later relocated the business to the building on South Jefferson where Jackson County Development Council and Snelgrove Surveying have been located in recent years. During this time Philip hired Owen Grimsley from the Auditor General's Office. Then, Philip and Owen merged with Dale Cavin to become Tyler, Grimsley and Cavin.
In 1984 Bob Cowen recruited Philip to work for UniMac. UniMac was located near the Marianna Airport and manufactured laundry equipment. Philip became the Chief Financial Officer, in charge of finances, accounting and technology. Philip loved his position with the company. However, after about eleven years, the company was sold to Speed Queen, a division of Raytheon. Since his contract was running out, Philip joined Williams, Cox, Weidner and Cox, CPAs, which is now known as Carr, Riggs and Ingram, CPAs. After a couple of years McDaniel and Associates recruited Philip and he once again found himself working on Market Street. In 1999 the firm purchased the historic 1840 House at the northeast corner of Lafayette and Russ Street. In 2011 Philip purchased the accounting practice and building.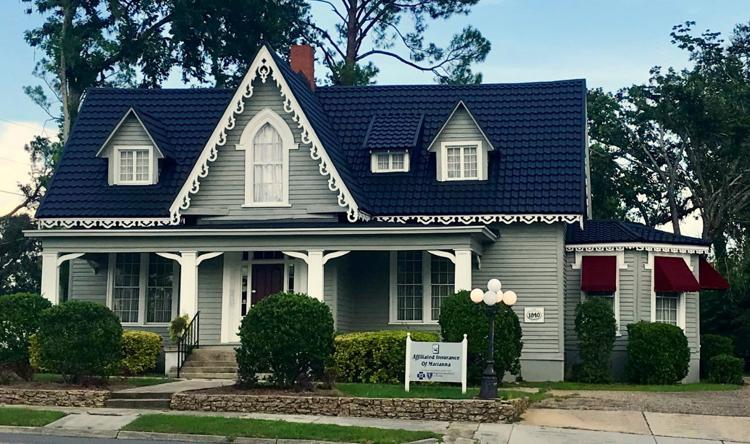 Philip and his staff of professional CPAs provide financial guidance to individuals, businesses and industries. Some services the firm offers include: bookkeeping, accounting, estate and financial planning, tax management, payroll services, debt and financial advising, litigation support and forensic accounting, and much more. Philip and his staff are willing to sit down with you and help you steer your finances in a manner to achieve your goals.
Philip is involved and loves giving back to the community. He enjoys being a member of the Rotary Club, where he served as president during 2010 and 2011. He has been a member of First Baptist Church for about 50 years.
Philip explained how he and Kay lost more than 70 trees, some fencing, a boathouse and boat at their home during Hurricane Michael. The 1840 house had some roof damage. However, Philip expressed his gratitude for damages not being worse. He also was excited to share how the office has a new roof, which looks quite striking.
While Philip was busy with school and work, Kay obtained her Masters of Science degree in counseling from Florida State University. Not only does Kay work with Philip, she and Greg Wise are co-owners of Affiliated Insurance located in the same building. Kay's father, George Richard Lawrence, celebrates his 95 birthday on August 15th. While Philip's parents have now passed, he is still close with his siblings: Jim Tyler, Tommy Tyler and Jane Hall.
The couple has been happily married for forty-four years. They have two sons. John, who played baseball for Auburn for four years, now works in home health care and is married to Amanda McKeithan, who is a CPA. They have two sons: Graham and Stone. Philip and Kay's other son, Jared is an IT Specialist. He is married to Kate Sloan, an ARNP at the Quick Care Center east of town. Jared and Kate have two sons: John David and Jase, who was born one week after Hurricane Michael came through Marianna. Philip and Kay have carried on many of their parents' values, including talking over family meals. Now, however, they enjoy walking and sitting out by the pool under the stars when they share life stories with one another.
Visit J. Philip Tyler, CPA, LLC at 2910 Russ Street, Monday-Friday, 8 a.m. to 5 p.m. The office closes during the noon hour. During summer months, the office is open Monday-Thursday, 8 a.m. to 5 p.m. To learn more or make an appointment, call 850-482-7333. What a wonderful resource! Visit the City of Marianna's website at http://www.mariannafl.city/335/New-Businesses-and-Other-Community-News to learn more about businesses in Marianna.
Kay Dennis, MBA, MPA, A.I.C.P., is the director of Municipal Development for the City of Marianna.