Fishing League Worldwide (FLW), a large tournament-fishing organization, is set to continue its 2019 Tour season next week with a competition running March 7-10 at Lake Seminole.
Noting that Hurricane Michael significantly changed the "underwater scape" of the lake, well-known professional fisherman J. Todd Tucker, of Georgia, explained why tournament officials are calling the lake in its changed state an essentially "new fishery" for the anglers who have been there many times through the years to fish competitively and for pleasure.
"First of all, Seminole is known for its standing timber out in the lake, but most of it is gone now because of the hurricane, so we don't have any of the usual landmarks we use while we're navigating," Tucker said.
"There were so many things that we saw and used to line up and judge distance. Now it's so hard to find our usual old fishing spots on that lake. It's most definitely a challenge and we do enjoy a challenge. In that respect, it really is like a new fishery."
Along with that new challenge, there are fresh opportunities of the kind that Tucker hasn't seen since his years as a teenager fishing the lake with his father, Butch Tucker, all the way from his native Georgia down to Sneads.
"The lake over time had developed a lot of hydrilla—that's an exotic, an invasive, and that has its controversies," Tucker explained. "In one respect, among anglers, hydrilla is seen as a good thing in reasonable amounts because it does provide cover for largemouth bass and the things they feed on, so that gives them a better chance of surviving to the size that we enjoy hooking and pulling in."
But t on the other hand, he says, it can get so thick that it impairs access to fishing holes and chokes the water body to the extent that it's hard to fish. That had happened at Lake Seminole. Management tactics have varying amounts of success and the frequency is not always consistent. But Mother Nature's work last October made a difference of its own. "This storm took out a lot of hydrilla and exposed a lot of areas that we hadn't been able to get to for years," Tucker said. "I haven't seen it like this since I was 15 years old, and it's pretty exciting," the seasoned angler said.
He's been fishing professionally for more than 13 years. "The other day when we fished it, you could feel the mussels and rock piles that had been covered in hydrilla. There are areas out there now accessible that haven't been exposed in years," he said.
In addition to what it did to the hydrilla, Tucker said, the storm swept back some of the native reeds that impaired access to some areas.
"I try to see the positives in everything and that's an easy thing in this case," Tucker said. "We're seeing backwater ponds we haven't been able to get to for a very long time. We're going to have a tournament that is extra special this year."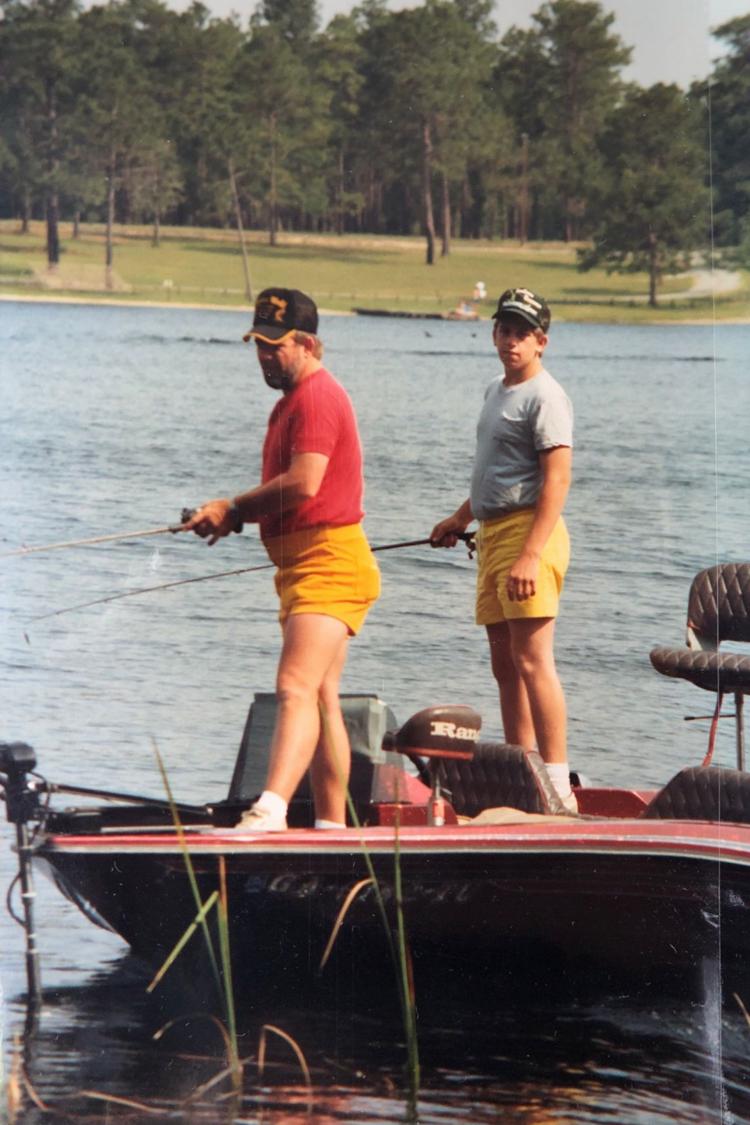 The lake is a man-made reservoir created when the Jim Woodruff Dam was built near Chattahoochee in the 1950s. Its waters are made of the merging Flint and the Chattahoochee rivers, and a creek that feeds into the point where those two come together. "This is a unique body of water in that respect," Tucker said, "but there was a lot we couldn't get to until the hurricane blew the reeds back where they grow like crazy, and ripped them off the bottom. It opened access to some of the backwater ponds – swallowed up in the creation of the lake – that we've not been able to get to in a long time."
"Every part of the lake, from Florida to Georgia, got hit hard. The Trail's End lady (a business owner who has a restaurant/marina on the Georgia section) saw seven tornadoes come though. I've fished it since the storm, and it has been changed end to end."
Almost the entire field of competitors will fish the lake from Bainbridge down to Sneads, a stretch of 25 nautical miles, during the tournament.
Although the tournament headquarters will be in Bainbridge, Georgia, and anglers are not expected to disembark during the tournament for eats in Sneads or other local points, Tucker pointed out that many have already been here on advance trips to prepare for the tournament, or will be here such missions this weekend. They might have time to stop for landing excursions on those trips, and they might find their way here on return trips for visits that aren't dominated by tournament fishing.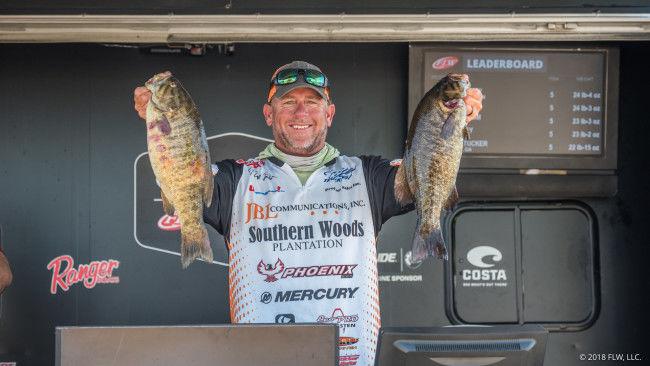 Sneads City Manager Lynda Bell knows the value of the tournament to the local economy, even though it may not have an immediate, direct effect.
"Any time you have tournaments, it's a good thing, it's a plus," Bell said. "I'd love if they'd leave their boats and visit during those competitions, but obviously that's not likely to happen because they're focused on catching those big fish. But they're going to be on a beautiful lake and maybe they're going to want to come back and visit when fishing in competition is not the only thing on their minds. This lake is important. It has a big regional impact, and the tournament itself has a big regional impact. We welcome them here and we want to see them come back and spend a little more time with our community. We think that will happen in many cases."
Right now, almost every hotel room in the local area is taken up by construction or debris removal teams, so that aspect of the local economy is already doing well thanks to the hurricane. But after they're gone, Bell hopes, some of those rooms will be occupied by returning anglers who want to spend more time on the Sneads end of Lake Seminole. In the meantime, the town is still trying to clean up from the storm. Sneads Park is closed right now, for instance, as the city awaits the U.S. Army Corps of Engineers and its tree removal process as the entity in ultimate charge of the park property.
Bell said local efforts had been underway to remove the so-called "widow-makers," from the park, trees that were damaged, partially snapped off but still hanging precariously over the property. However, the Corps put a stop to that and asserted its authority to oversee that work.
Eventually, Bell said, the property will be cleared of dangerous hangers and leaners, and that it will once again be safe for the public's return.
As a major component of the town's eco-tourism package, she said, the park's re-opening is essential for pushing forward in the town's effort to draw visitors here for nature encounters and to keep locals engaged in the park and its wellbeing.
Tucker shares Bell's optimism about how the tournament can help the local economy.
"This tournament gives valuable exposure to the lake," Tucker said. "Seeing us catching those big fish, that's going to bring a lot of people out to do their own fishing. And people from Panama City, Marianna, and other points closer to Sneads than Bainbridge—they're going to come to the Florida end and get their fishing poles in the water as soon as they can. They're not going to travel further than they have to in order to enjoy the lake that they will have seen so much about on social media sites and all the places where the tournament gets coverage. A lot of good things come out of it."
One message it sends is of particular importance, Tucker said. "After such a devastating hurricane, our fisheries are still alive," Tucker said. "We will go out and show what the lake can provide the angler."
Whether it's because of changes wrought by Hurricane Michael, or whether it's weather and water conditions in general drawling local fishermen, Lake Seminole has been very, very busy in the last weekend or two. Local fishermen have been out in droves lately near Howell Landing and the landing just north of it, some locals report, and they've been hauling in quite a few fish.