Editor's note: Hop, Skip & A Road Trip is an ongoing series highlighting places and communities that can be enjoyed on a road trip, even if you only have a day or a weekend.
VERNON, Fla. – With water so clear it's hard to determine the depth in places, Cypress Springs is a cold paradise on a hot day.
Located on Holmes Creek in Northwest Florida, the spring can only be accessed by boat. But some places are worth a little extra effort, and just getting to Cypress Springs is a lovely trip.
Holmes Creek – a tributary of the Choctawhatchee River – has become a popular paddling trail as the eco-tourism industry has boomed in recent years. The creek is lined with old-growth cypress and low-hanging branches as it winds its way through the landscape. While Cypress Springs is the largest spring along the creek, it is fed by other springs, which contribute to the creek's clear water when rains let up.
A group from the Dothan Eagle took a recent trip along the upper end of the creek, guided by Snaggy Bend Outfitters owner Mike Gainey and daughter Crystal Gainey Butler. Snaggy Bend is just one of the livery businesses in Vernon that rent canoes, kayaks and paddle boards.
The Gainey family has lived and played on Holmes Creek for generations.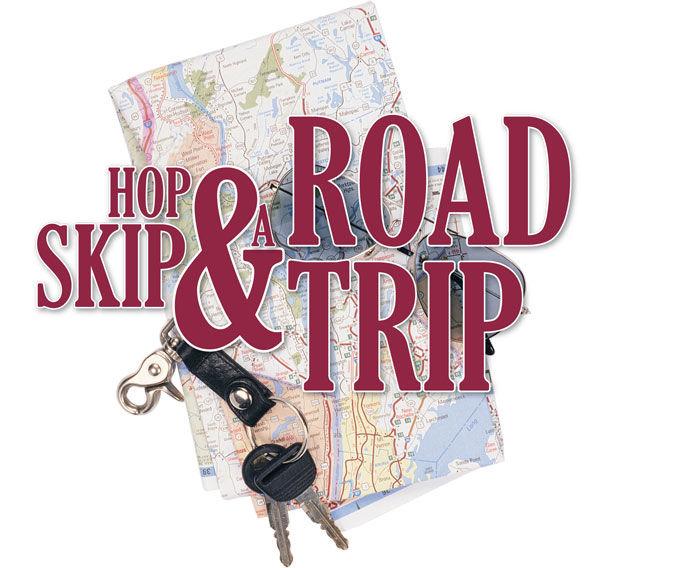 When Mike Gainey retired a few years ago, he decided to open a livery business after contemplating the idea for years. It's not unusual, he said, for hundreds of visitors to be in the spring on a weekend. Many of Snaggy Bend's repeat customers come from Dothan, Enterprise and Fort Rucker.
Gainey grew up playing and fishing in Holmes Creek. An old wagon road would lead them along the creek's edge and to the spring.
"We used to run up and down the creek when we were 8 or 9 years old, bare-footed," he said.
Now, it's his grandchildren's playground.
Snaggy Bend Outfitters, named after a particular curvy area in the creek known to locals as Snaggy Bend, has operated for two full seasons now. In addition to renting kayaks, canoes and tubes, the livery offers guided boat tours of Holmes Creek.
"This is my backyard. It's my home," said Crystal Gainey Butler, who helps her dad run the family business. "I like to see my kids coming out here and getting to do the same things I did when I was a kid. It really teaches them to appreciate what you've got because even if we ain't got much at home, we've got this in our backyard."
There are landings and boat ramps along the creek managed by local government, such as Vernon Park and Fanning Branch Park, as well as landings managed by the Northwest Florida Water Management District (www.nwfwmd.state.fl.us/lands/recreation/area/choctawhatchee-holmes).
If you don't have a boat, you can rent kayaks, canoes, tubes and paddle boards from any of the livery operators in Vernon. They'll even transport you to a landing and pick you up from your end point downstream when you're ready.
Your trip down Holmes Creek can be as short or as long as you want to make it, but you should give yourself at least a couple of hours. And no trip down the creek would be complete without a stop at Cypress Springs.
To get to Cypress Springs, you can put in Holmes Creek by boat at the closest public boat ramp, Culpepper Landing, located about a mile downstream from the spring. There's also Cotton Landing upstream from the spring for those who can hand launch with kayaks, canoes and paddle boards (there's no boat ramp).
On a kayak from Cotton Landing, the trip to the spring will take about 20 to 30 minutes and it's an easy paddle for even a kayaking novice. The entrance to the spring run is marked, but on a busy weekend you won't be able to miss all the people floating into the spring.
Visitors arrive by any sort of floatation device – kayaks, canoes, motor boats, paddle boards, pedal boats and even on tube floats (sometimes pulled by boats). Once people start arriving – which can be as early as in the morning – it's not unusual to see pop-up tents staked in the shallow areas of the spring. People hang out on their anchored boats, pull out their small grills or sack lunches and make a day of it. Kayaks and canoes are tethered to the shorelines. Adults and children play water games or pull out their pool floats and tubes and just drift.
Snorkeling is popular in the deeper water or you can take a turn on the rope swing. There's traffic during the week, but not nearly to the level of a Saturday or Sunday. And for families, Butler usually recommends a Sunday.
The spring run is about waist deep and the spring itself is knee to waist deep in most places. The deepest area is around the spring vent about 26 feet beneath the surface, and the cave that is the source of the spring has been mapped down to 75 feet.
Cypress Springs is surrounded by private land – owned by Nestle, which bottles water from the spring but allows visitors to use the shoreline.
The bravest of visitors (or craziest, depending on your point of view) climb to the top of a tall tree, using boards nailed to the tree as a makeshift ladder. Once they've contemplated the distance and have decided there's no going back, they leap into the cold water.
Others just come to relax and bask in the sun while the spring water cools them down. You might even see the occasional beer-can hat that holds beer cans and a tube for drinking because what Southern swimming hole would be complete without one.
If you leave the spring and paddle onto Culpepper Landing, expect boat traffic to be heavier. Of course, you can keep going past Culpepper for a longer paddle trip. The livery companies typically do their last rentals around 3 p.m. and ask paddlers to return by dusk.
But during the week, if you time your trip right, you might just get the spring to yourself. And that is when, according to Butler, the beauty of the place really makes an impact.
"If you could be out here at eight o'clock in the morning … there's nobody out here and it's so quiet – just the birds," she said. "And it's beautiful."
For Butler, Holmes Creek is a way of life.
"If I get too far away from the creek, I feel like I'm suffocating," she said.