When an announcement is made that a company is locating in Dothan and bringing hundreds of jobs, it gets people's attention.
While those jobs are important, small businesses make up the bulk of the employers in the Wiregrass. There is typically much less fanfare when a new small business opens.
Those small businesses have a huge impact, however, and that is why the Dothan Area Chamber of Commerce has been naming a Small Business Person of the Year since 1987.
"We do it every year to recognize our small business members," said Melia McKean, director of communications for the chamber.
Around 80 percent of chamber members are involved in small business, with 44 percent of them having four or fewer employees.
The following stories are profiles of the three finalists for the chamber's 2017 Small Business Person of the Year. The chamber took nominations from business peers and a small business committee narrowed the list down to the three finalists. The winner will be announced Tuesday, May 16.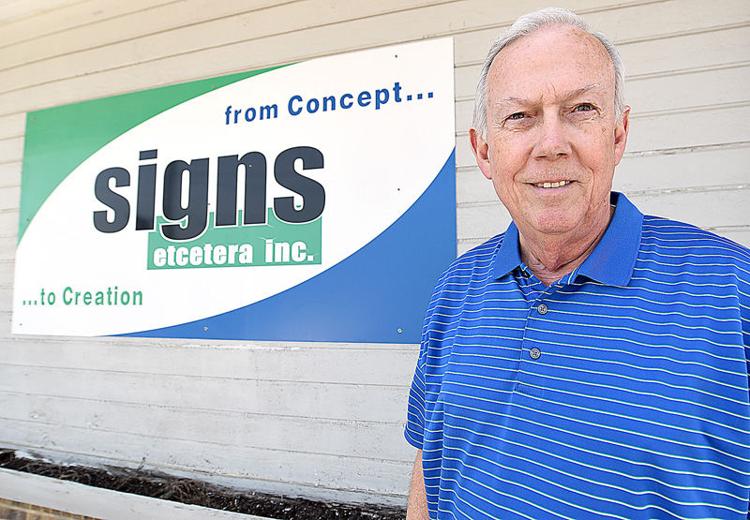 President and Owner: Tom Cozart
Address: 1807 Miskell Drive
Here's your sign
You may not be familiar with Signs Etcetera, but you've probably seen their work.
Company president and owner Tom Cozart started his business 20 years ago with two employees who produced sign and advertising material for customers in the Wiregrass.
His company has seen sales increase each year for 18 of the past 20 years, producing about $1 million in sales annually.
They can do things ranging from monogramming a cup to complete wraps on tractor trailers. If you are fans of the University of Alabama or Troy University football teams, you've probably seen their work. Signs Etcetera has produced the colorful wraps that adorn the football equipment tractor trailers for both teams, likely some of their most high-profile work. They also create graphics and logos that are seen on some local trucking companies' fleets, signs for real estate companies, various banners, and the signage inside both Flowers Hospital and Southeast Alabama Medical Center.
"We do just about any kind of sign," Cozart said. "Our customers are almost all business."
Cozart now has 11 employees and does the majority of his business within a 60 mile radius. When the University of Alabama needs a new wrap on the football equipment truck, however, it is driven to Dothan. The university must be pleased with the end result because they've had Signs Etcetera complete four different wraps.
Making his customers like the University of Alabama happy is an important part of Cozart's business philosophy.
"We've got to keep our customers, which means we've got to make them happy," Cozart said. "We've managed over the years to develop relationships with customers who are repeat customers. We do appreciate every customer."
Along with paying customers, Cozart also does charitable work too, making signage for lots of charity golf tournaments. Many people may remember him making the stickers for the Houston County Sheriff's Office that read "Blessed are the Peacemakers" and then later stickers that read "One Nation Under God Indivis i ble." Those stickers were so popular among the public that Cozart had 10,000 of them produced and gave them away, free of charge.
Cozart's daughter, Megan Harrell, office manager at Sign s Etcetera, nominated her father for the Small Business Person of the Year honor and had a very simple reason why.
"Because he's awesome," she explained.
Harrell pointed out that her father even takes the time to personally sign every invoice that goes out with two words: "Thanks, Tom."
Owners: Jason and Patricia DeVane
Address: 180 Westgate Parkway
A fresh start
Before 2010, Jason and Patricia DeVane had zero experience operating a restaurant.
"The only thing I'd ever done in a restraurnt prior to this was eating," Jason said with a laugh.
After retiring following 13 years with the Dothan Police Department, Jason began working for Movie Gallery's investigations division. When Movie Gallery shut down, he needed something else to do.
Around the time his Movie Gallery job ended, he was approached by the owner of Hots Deli with a proposal for him to buy the store. So, despite no background in the food industry, Jason and Patricia, who worked as a Spanish teacher for 26 years, bought Hots Deli and decided to change it into their vision for a healthier place to eat.
By listening to customers, they said they've rebranded and grown their business.
"It has been a wonderful experience," Jason said. "The people have always made the job. That is the most enjoyable part."
Hots Deli doesn't fry any of the food that is served, which includes a large gluten free menu and only fresh food.
"We don't have any fryers," Jason said."Everything we do in the restaurant is baked."
Running the restaurant has taken more time than the DeVanes had expected, but they said they've learned a lot from other local restaurant owners and the local vendors who supply them.
Patricia said they try to deal with local businesses as much as possible. They get T-shirts and printed material produced locally, though they could have it done cheaper online.
"We know by spending locally we are helping the community and it stays here," she said. "That is one thing we really enjoy. We've really been blessed and try to share the blessings."
Along with the daily walk-in traffic, the couple also does catering for doctors and business offices and was also selected to cater Gulf Coast Jam's VIP section for Buffalo Rock.
The DeVane's said they have future plans to expand their business.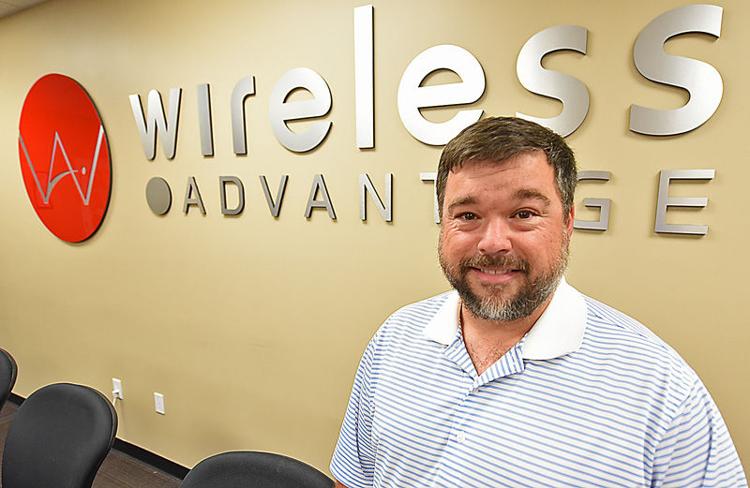 Business:Verizon Wireless Advantage
Cell phones and sushi
Steve Maddox can be difficult to get on the phone. The irony is that he owns a company that operates 50 cell phone stores in three states.
That and a restaurant do make him a very busy man, though he said he has cut back from the 70 to 80 hour work weeks that weren't unusual as he was growing Verizon Wireless Advantage into the company it is today.
Maddox's journey didn't begin with a well-mapped-out plan. He started working for Alltel right out of college. He was single, living in Birmingham, and selling phones at the mall in Gadsden when he ran into a friend in the cell phone industry who suggested he come to Dothan and become his own agent.
"I was 24, 25 years old when this happened," he said. "As this business grew and evolved over the years, I kind of matured with it."
A big part of that happened in 2003 when he met his wife, Candice. Maddox said he was still trying to figure out how to run a business and knew when he got married he'd have to get serious and focus on making it a long-term business. Without taking on debt, Maddox figured out how to expand his company using cash.
When Verizon bought Alltell in 2008, Maddox had a bit of a scare as Verizon immediately closed his three top money making stores. However, moving from a regional to a national company allowed him to replace those revenue streams quickly.
"They let me grow as fast as I wanted to," he said. "It really turned into a blessing in disguise."
Maddox ended up picking up several Alltell stores run by other people, which is where growth came from between 2008 and 2012.
"We just bought every mom and pop until nobody was left," he said.
He bought his last store in 2013 and now owns 50 stores from Huntsville down to Baldwin County, all across the Florida Panhandle to Jacksonville, and down to an area north of Tampa. He also has one store in Mississippi.
"It's never easy… everyone would do it if it was easy," Maddox said.
Though he is focusing more free time on his family, he also took on an added responsibility in 2016 when he, his wife, and another family partnered to open Rock n Roll Sushi in west Dothan. Another Rock n Roll Sushi location is also a possibility.
"We've been so blessed here," he said.