Zack Whaley, known by many as the owner of Zack's Family Restaurant, was named Tuesday as the Dothan Area Chamber of Commerce's small business person of the year.
"In a nutshell, I'm just elated we won and it just proves hard working people can win sometimes," Whaley said. "It's really been a blessing to us."
Zack's is well known for its southern home cooking. Whaley has been in the restaurant business for more than 20 years, opening his first restaurant at what he referred to as the old icehouse in Cottonwood. The building has since been torn down, and has been replaced by a Dollar General store.
"We actually called it Zack's Family Steak and Seafood restaurant, and we changed the name when we went over to Slocomb to Zack's Family Restaurant," Whaley said. "We ran both of them for about two years, and then we got out of the Cottonwood store."
Whaley said they opened the first restaurant in 1995, and then opened the Slocomb location in 1997. They later added the Dothan restaurant, located on Headland Avenue, in 2006. He said they also added a third location in Enterprise, but sold it after two or three years. He said they sold their Slocomb location in June of this year.
Whaley said they have around 20 full-time employees and another dozen or so part-time employees at their Dothan restaurant.
"I just really am very humbled and appreciative of it," Whaley said of the award. "We're just going to continue serving the area because the area has been good to me."
Forrest Register, the outgoing chairperson of the board for the chamber, announced Whaley as the recipient of the small business person of the year award from among three finalists. The announcement came during the chamber's 97th Annual Meeting, held at Wiregrass Church. The chamber also celebrated reaching more than 1,000 members.
Register also announced and introduced the new incoming chairperson of the board for the Dothan Area Chamber of Commerce as B. Scott Applefield. Applefield owns the Full Moon Bar-B-Que restaurant and the Bojangles restaurants in Dothan.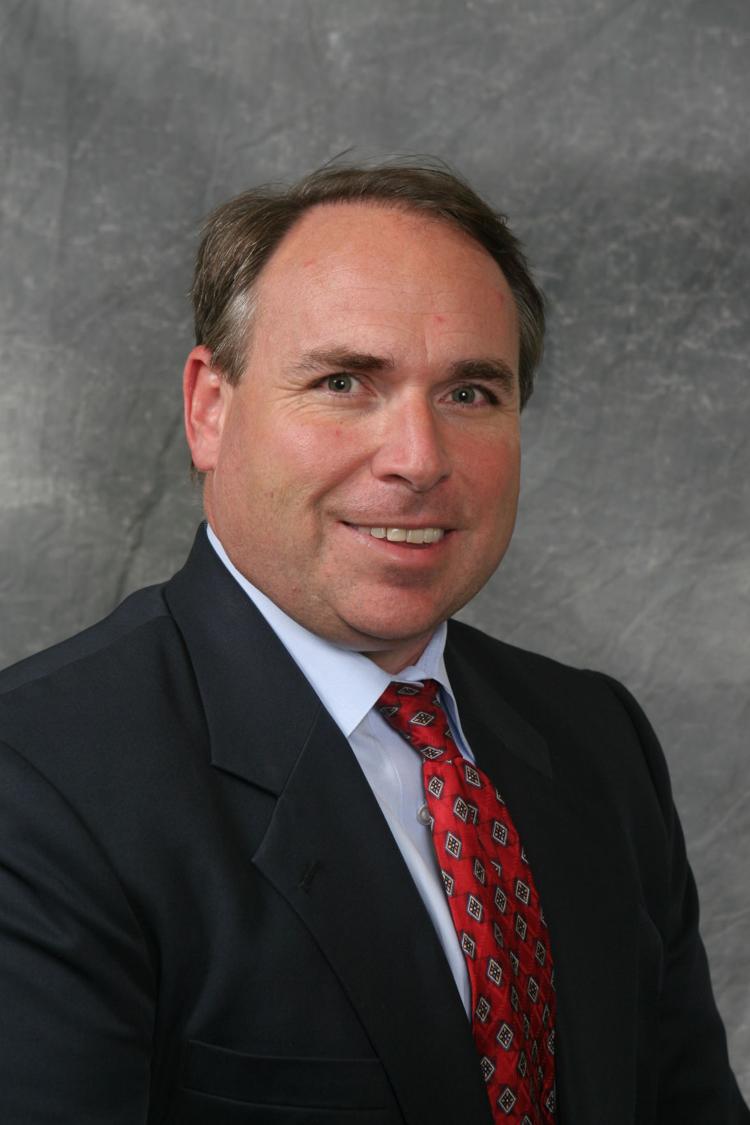 Applefield spoke briefly after being introduced, thanking his wife and twin children. He also thanked his father, who he said taught him the importance of giving back to the community and how "there's no substitute for hard work."
Applefield serves as the board president for both the Southeast Alabama Child Advocacy Center and the Boys and Girls Clubs of Dothan. He said he planned during his tenure as chairperson of the board to continue the board's focus on workforce development.
Jim Hannan, the president and CEO of Georgia-Pacific, served as the keynote speaker at chamber luncheon. Georgia-Pacific has a facility 30 miles from Dothan in Cedar Springs, Georgia.
Hannan spoke about Georgia-Pacific as a whole and how its 35,000 employees work in manufacturing such as consumer products as cardboard and paper products, such as toilet paper and paper plates.
Hannan talked about innovative ways to run a business, including encouraging a culture of change within the business and running it with a sense of humility.
Hannan also gave the several hundred people in attendance a homework assignment. He asked people to ask themselves two questions, which included:
-Am I running toward that unconventional thing?
-Or am I running away from change?
"Here's to hoping you'll try the unconventional," Hannan said.
Along with honoring Whaley, the chamber also named new officers and directors for 2016-2017.
The executive committee includes:
Chair of the board - B. Scott Applefield
Chairman elect - Beau Benton
Immediate past chairman - Forrest Register
Grow Dothan chairman - Mark Saliba
Grow Dothan immediate past chairman - Bob Woodall
Treasurer - Mary Beth Reynolds
Community Development Council Chairman - R. Cliff Mendheim
Education Council Chair - Delvick McKay
Government Affairs Council Chairman - Cynthia Green
Membership Development Council chair - Dewayne Williams
The board of directors includes: Susan Anderson, Kelly Colbert, Willie Durr, Vince Edge, Scott Faulk, Precious Freeman, Adam Hartzog, Turner Jones, Brad Kimbro, David (Mit) Kirkland, Dr. Craig Lenz, Kimbo Loftin, Dr. Rayford Malone, Billy McCarthy, Pamela Miles, Phillip Santora, Steve Smith, Bob Steensma, Jenny Stephens, Sherryl Walker, Russ Whitfield, Dr. Ashli Wilkins, Dewayne Williams, Suzanne Wood.