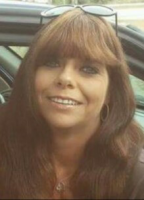 An Enterprise woman facing murder charges was on probation for an unrelated charge at the time of her arrest.
Dothan police and federal marshals have captured a Dothan murder suspect in New York.
The Enterprise Police Department is turning to the community for help in locating a missing person.
A warrant has been issued in Houston County for an Alabama inmate freed last week after his murder conviction was overturned rather than retur…
Dothan firefighters battle smoke, heat, and flames during a Tuesday morning vacant house fire.
A Dothan man originally arrested June 28 on theft and robbery charges now faces additional charges after police say he intimidated two witnesses.
A man on probation for drug-related crimes has been arrested for firing shot at someone Saturday.
View all