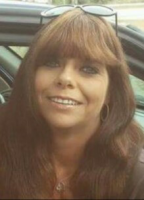 A Dothan man sentenced last month to 14 years in prison after a guilty plea to manslaughter will instead serve 30 months in the custody of the…
A Dothan man was arrested Tuesday after police say a stolen gun was found in his possession in the 1000 block of Fortner Street.
A Dothan man faces burglary charges after police say he attempted to steal a bottle of liquor.
COTTONDALE, Florida – A Cottondale man faces drug charges following a routine traffic stop for a cracked windshield.
A Houston County judge has set a May trial date for a Dothan woman charged with felony murder in the 2016 death of a Houston County man.
Just two weeks after granting a 14-day extension for the state, a Houston County judge issued a third order granting an extension to determine…
BONIFAY, Florida – Law enforcement, the Florida Department of Children and Families, and the 14th Judicial Circuit Medical Examiner's Office a…
A Dale County man known across the Wiregrass for his talent for catching unwanted or nuisance animals and who is wanted by the Dale County She…
A Dothan man faces multiple charges after he tried to escape police to avoid being arrested on a shoplifting charge Monday.
View all