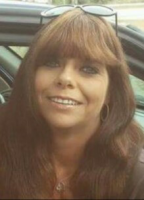 CHIPLEY – A Florida man who was arrested and charged after three linemen were killed when struck by his vehicle during Hurricane Michael clean…
CHIPLEY – The Washington County Sheriff's Office ended 2019 and began the 2020 New Year with a continued focus of enforcing its zero tolerance…
ELBA – Two arrests have been made while law enforcement continue to investigate the Jan. 16 shooting  that left Donta Jaquan Rogers, 26, dead.
A Dothan community activist arrested last Saturday on assault and drug charges is out of jail on bond.
HOLMES COUNTY, Fla. – A Chipley man is accused of being disruptive in church, which lead to law enforcement being called to the scene last Sunday.
With no mental evaluation results provided to the court, a Houston County judge delayed a jury trial for a Dothan man charged in February 2019…
Kenneth Glasgow, right, attends bond hearing via satellite Thursday from Houston County Jail.
A Dothan man sentenced to 99 years in prison last November was denied parole Wednesday.
View all